DESCRIPTION PROJECT
Seagrass is a plant which grows along the edge of the water and likes to keep its 'feet' in the water. The leaves dry in the sun and afterwards it can be weaved into small cords. This creates unique handcrafted baskets of natural materials.
PROFIT FOR THE COMMUNITY
The production of the baskets creates a lot of work for the local population. Home-based women in the countryside in particular are able to earn some extra income. A personal income improves their self-sufficancy. In 2018, over a thousand women were producing baskets for us.
WHY IS THIS A SUSTAINABLE PRODUCT?
The baskets made of seagrass are very eco-friendly. The seagrass plant is grown with natural cow and goat fertilizers. No chemicals are used in its cultivation. After the harvest, the plants are dried in the sun. With the expection of transportation, no fossil fuels are used in the production and processing.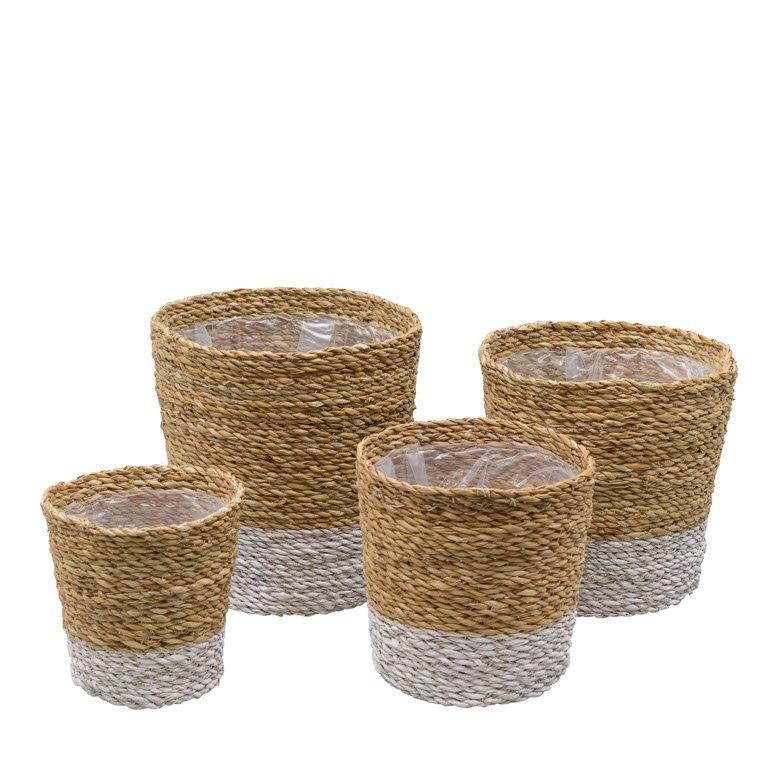 CERTIFICATION
Seagrass samples have been analysed by a professional laboratory. In this analysis, no traces of pesticides or other chemicals were found. This analysis will be repeated in the future. We regulary visit the production locations and inspect for the correct working conditions. At a later stage, we want to have this process offically certified.
WHERE DO THESE PLANTS GROW?
Seagrass grows in Indonesia, Thailand, Myanmar, Bangladesh and India.