PROJECT DESCRIPTION
These baskets are made from discarded saris. Saris are shawls worn by almost all women in India and the surrounding countries. The colourful cloths are approx. 5 x 1 metre. These are torn into strips and then woven into fabric. The baskets are made from this fabric.
BENEFIT FOR THE COMMUNITY
The baskets are handmade by women in rural India. The women live in small villages, a long way from big cities. There is very little work for them in these villages besides farming. This work gives disadvantaged women a chance to break the cycle of poverty. They also improve their position in society.
WHY IS THIS A SUSTAINABLE PRODUCT?
We use discarded saris as the raw material for our products which prevents these saris from ending up in landfill or incinerators.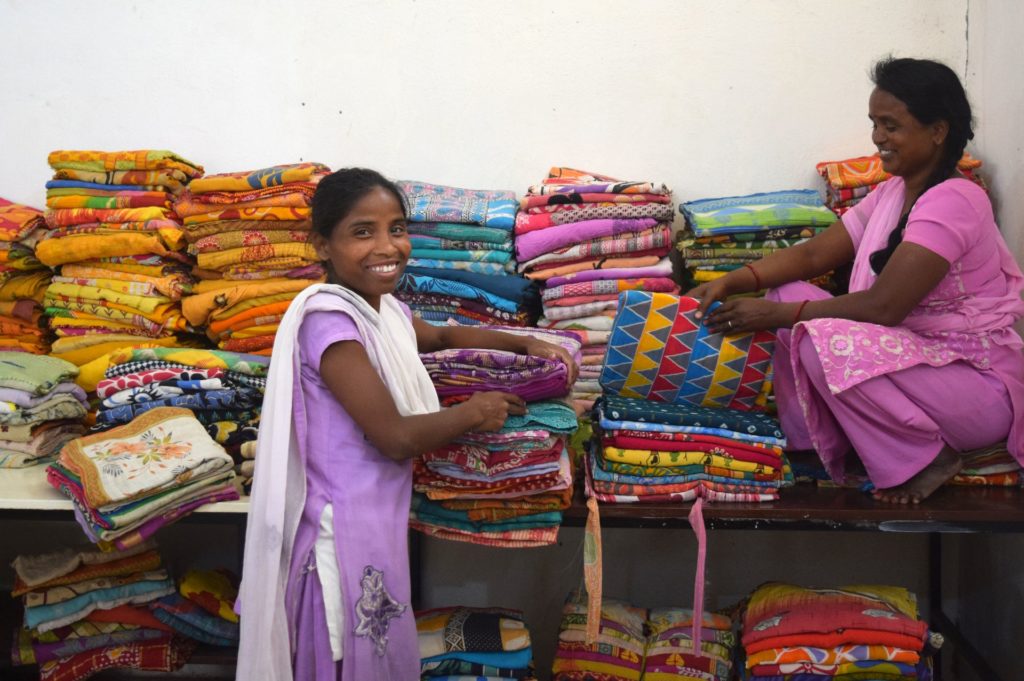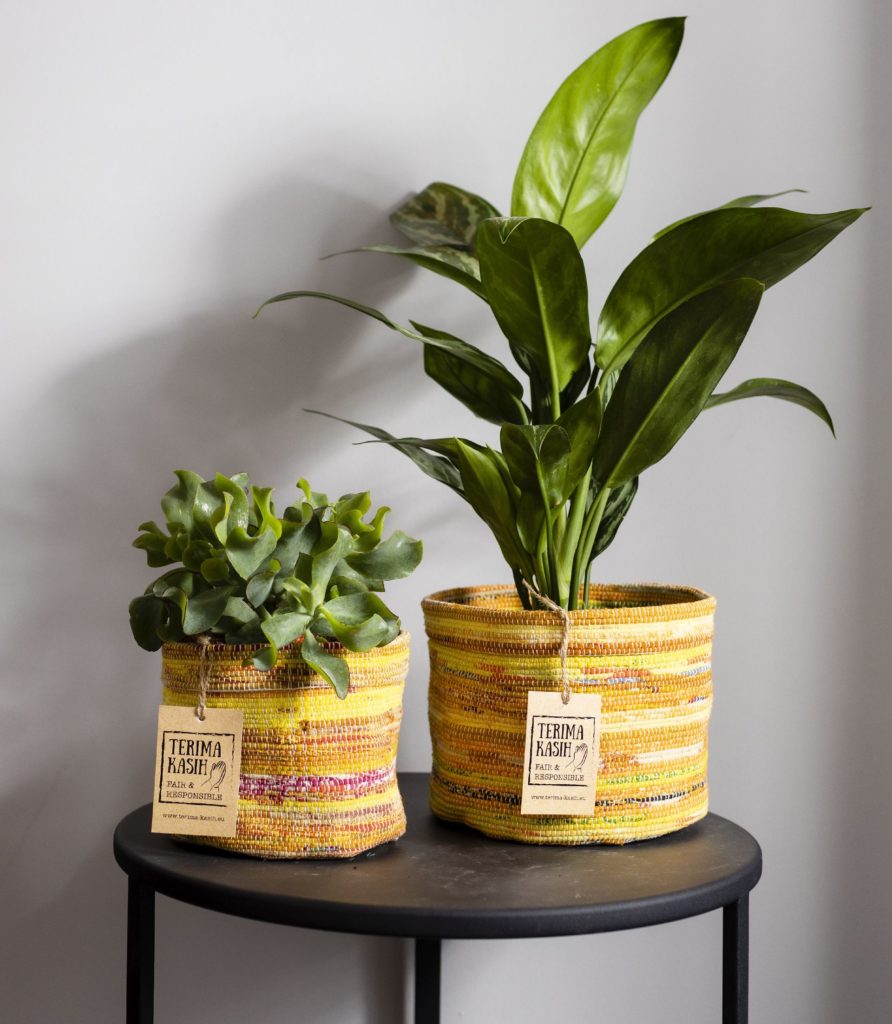 CERTIFICATION
We want to certify the process in due course, but this will not be an easy thing to do. To achieve certification, we need to be able to trace the origin of the materials. However, the old saris are always bought from different places.
COUNTRY OF ORIGIN OF MATERIAL