DESCRIPTION PROJECT
The production of (our) clothing in factories in Asia results in many residual fabrics. These batches of fabrics are regulary rejected because the quality or colour does not match the order. It is therefore meaningful to do something with these fabrics. We use these residual materials to create cords, which are then used to create unique, trendy baskets.
PROFIT FOR THE COMMUNITY
Baskets made from these fabrics creates a lot of work. Far removed from the large cities and factories on the countryside, there is very little work. We give home-based women in particular a chance to earn some extra income. We regularly visit the production locations and strictly check on correct working conditions.
WHY IS THIS A SUSTAINABLE PRODUCT?
We use the residual fabrics as raw materials for our products. Materials which otherwise would have been burned. Recycling these residual fabrics is therefore very sustainable. Moreover, no chemicals and minimal fossil fuels are used when processing these residual materials into baskets.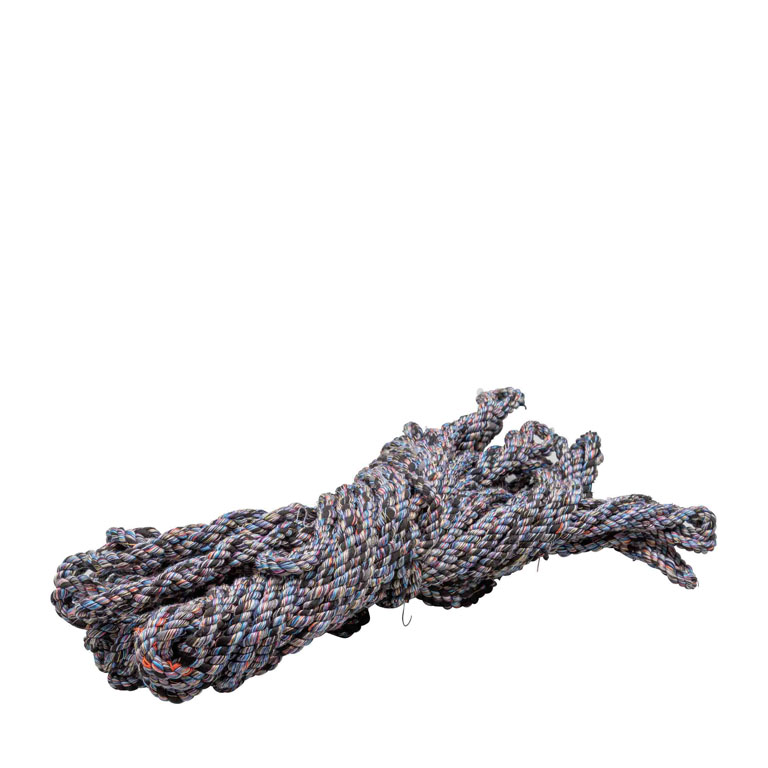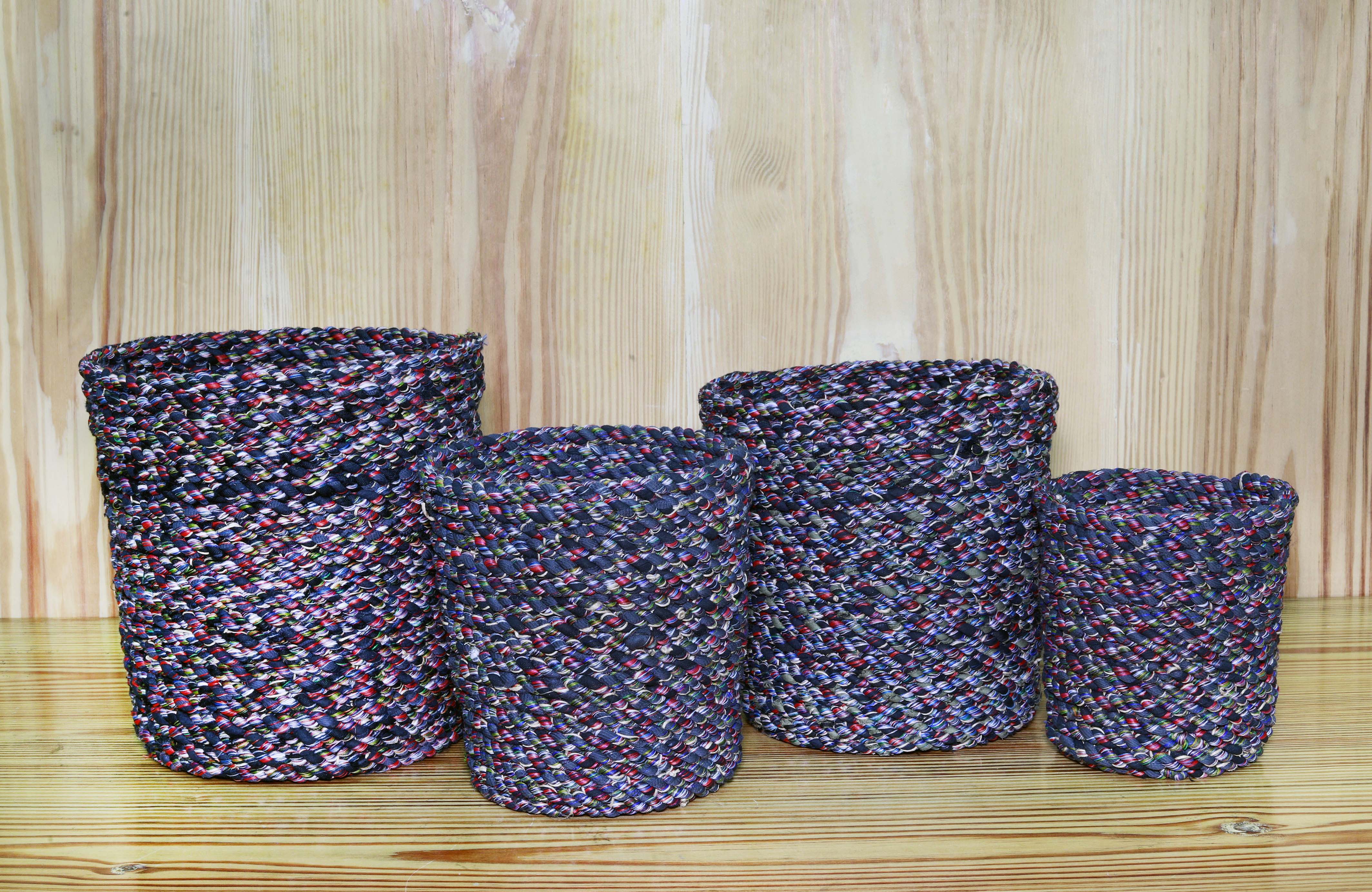 CERTIFICATION
The certification of this production proces is desireable, but will be rather difficult, because the residual fabrics are bought in different factories.
COUNTRY OF ORIGIN
Residual batches of fabrics are found in nearly all clothing factories in Southeast Asia.